Who can resist a fun play on words? Yep, we've been in salad land lately and thanks to the keen art direction of a local advertising agency, we've been doing some really neat food photography for a fast-casual salad chain based in Houston, Texas.
We've been tasked with capturing images to tell a bit of a story about the client. The story is the salad is fresh, custom, unique, healthy, and up to date…not tired and grumpy like salad bars in all-you-can-eat roadside restaurants.
So, to keep things fresh looking, we use lots of color, approach things with a little bit of graphic sensitivity and stay away from barn wood. You get the idea.
Here are some keepers from our shoot here at the studio. We enjoyed having this Texas client come to Nashville to work with us.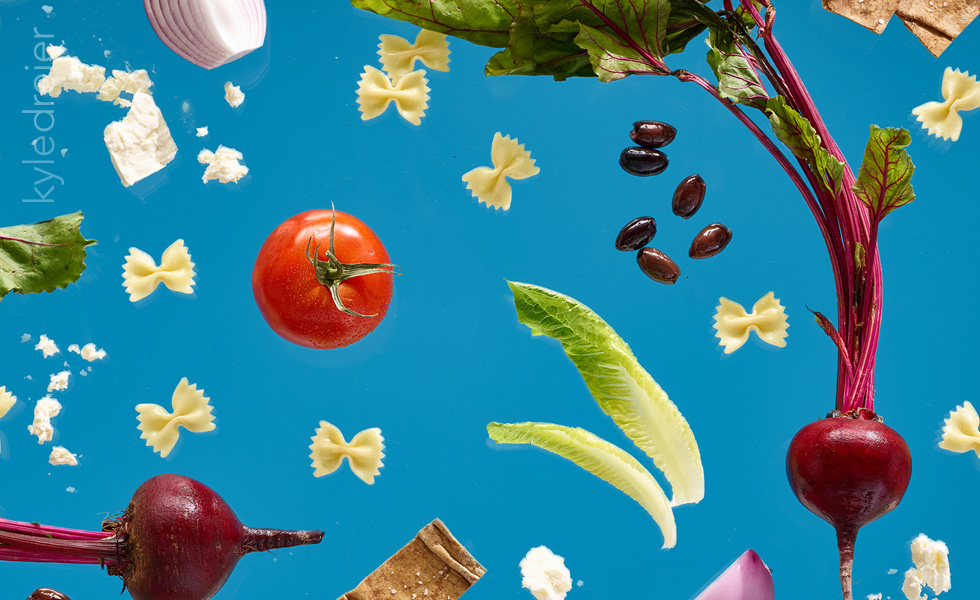 Food Photographer • Kyle Dreier  |  Food Stylist • Callie Blount