Growing Up on Fish & Chips
I can't think of a time when I didn't love fish & chips. I have very early memories of sitting in our kitchen as my mom would serve me and my brother a big plate full of batter fried fish and golden french fried potatoes. I would be the first to go to the pantry and get the malted vinegar to add that extra bit of tangy flavor. Did I grow up in London? Nope. Is my family heritage English? Um, mostly German, so that's a "no." Did we live down the road from a Long John Silver's? Yep.
That's right, my introduction to fish & chips came via franchised fast food with a drive thru. We loved it. It was a treat, and we always asked for extra crispies…you know, the little fried batter crunchy morsels you'd fight your older brother for. Sadly, my boys haven't had this experience…fish & chips from Long John Silver's…not one close to where we live. We do however have a neat Irish Pub nearby and whenever I eat there, fish & chips is my order…and they do not disappoint. They are done very well and the memories from my childhood help to make a positive dining experience. That sounds so formal, but you get the idea. It's a pub. The food is good. The memories are good.
So, how does any of this relate to food photography? Well, we've been doing a project here in the studio that we call "& Food". You know, Peaches AND Cream, Milk AND Honey, Fish AND chips…the list goes on. We teamed up with Nashville based food stylist Teresa Blackburn to do Fish & Chips. Some of the images we captured are below. I should ask Teresa what fish & chips memory she has. Could she have been as fortunate as me to grow up near a Long John Silver's? We'll have to do some probing into her past to learn more.
– Kyle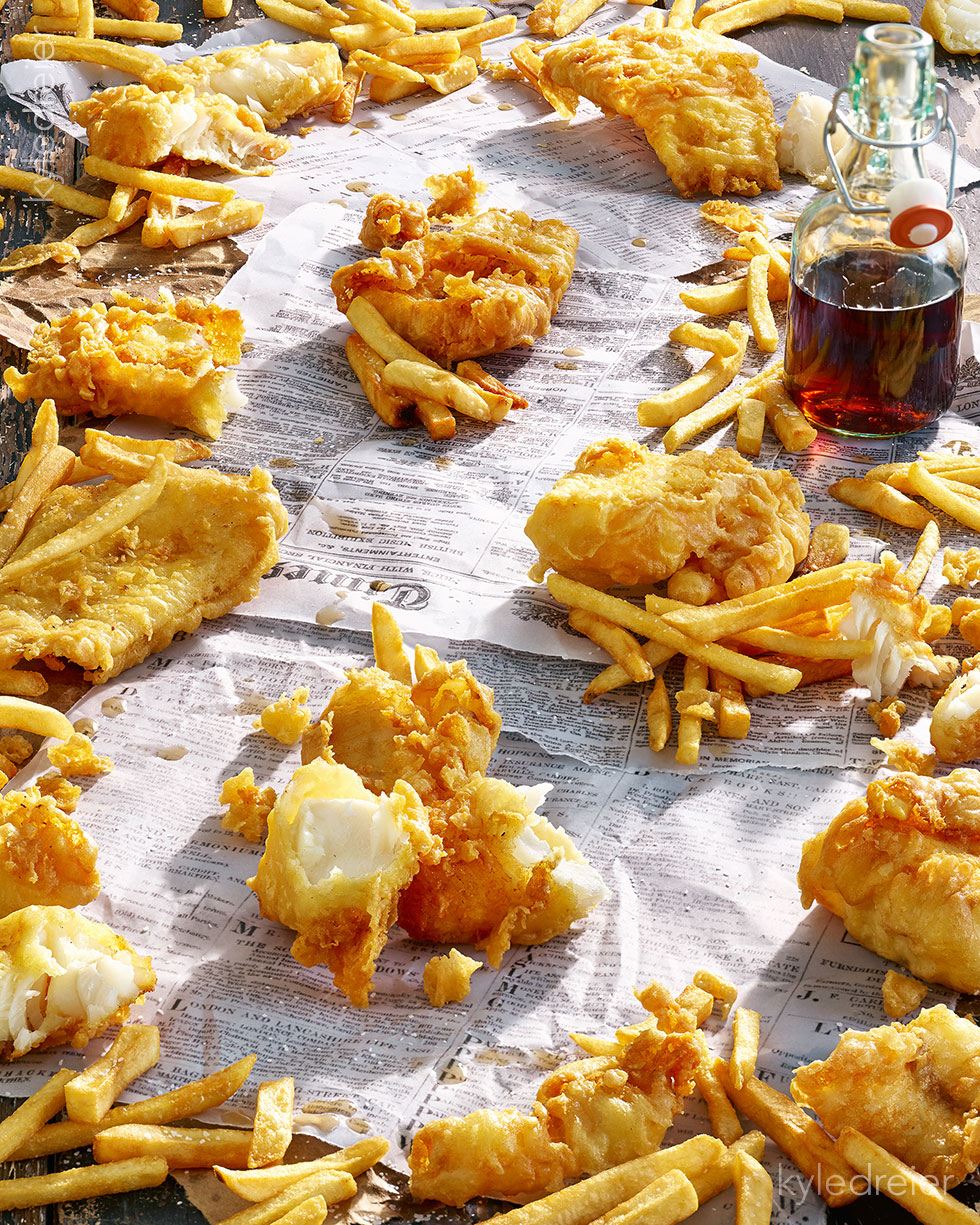 Food Photography by Kyle Dreier  |  Food Styling by Teresa Blackburn